About PastRx –
Prescription Drug Monitoring Program Integration & Compliance
PastRx helps you quickly and easily understand your patient's history with controlled substances. We improve clinical decision support by adding speed, convenience, quality, and clarity.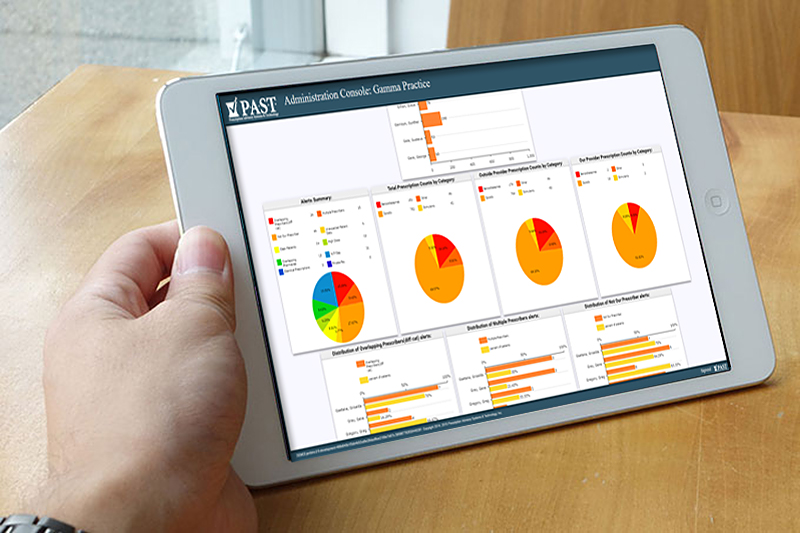 PastRx Automated Access
PastRx retrieves PMP reports automatically. We use your scheduled list of patients to retrieve reports in advance. We automate this process. This takes your clerical effort in retrieving reports to zero. We also manage the record keeping to show compliance. This time saving makes it practical to check every encounter, and this means you have consistency, completeness, and a greater chance of detecting risks early and making the appropriate intervention.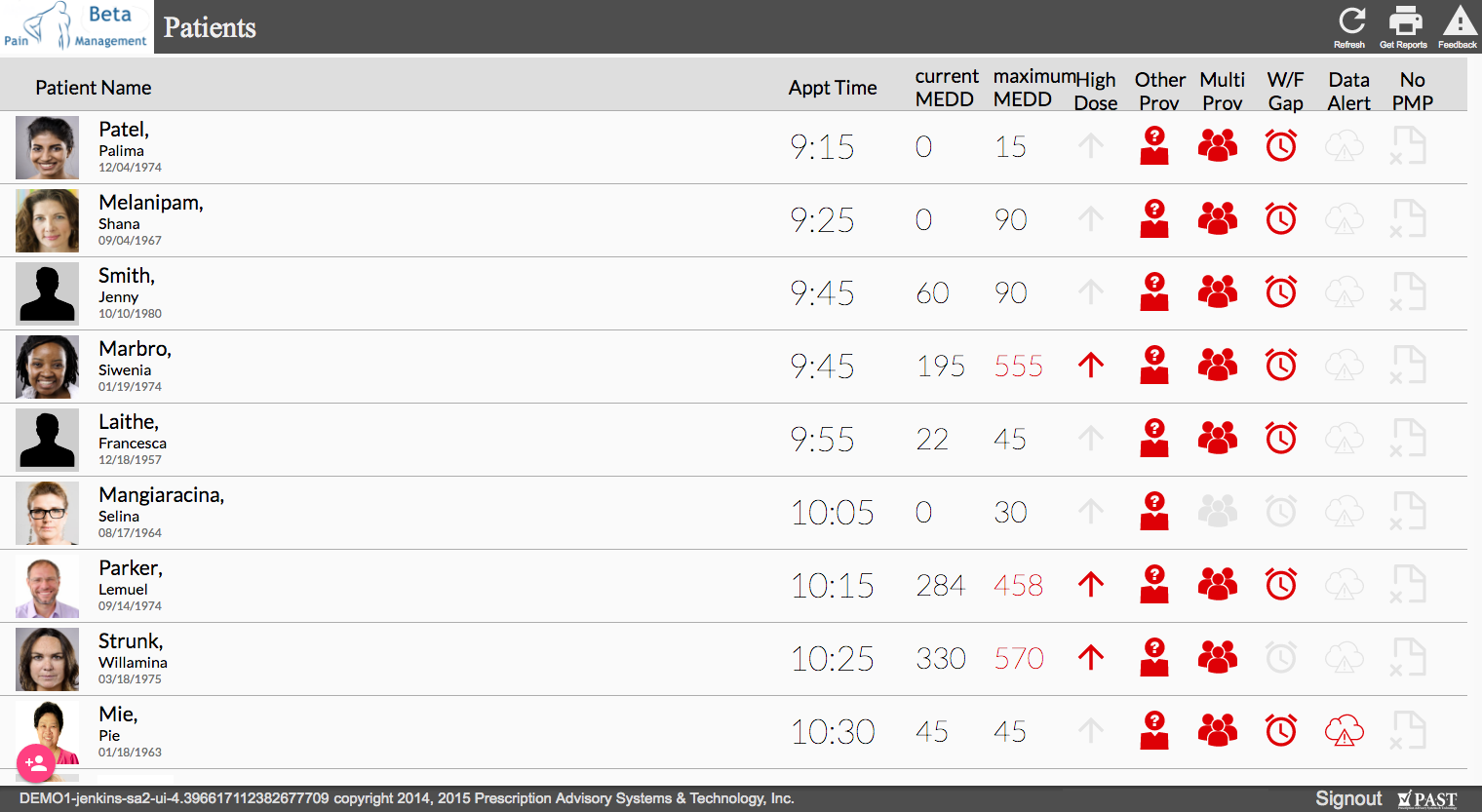 PastRx Access Benefits
Speed report retrieval
Eliminate clerical work
Establish consistent compliance
PastRx Intuitive Alerts
Proactive alerts highlight patient risks in advance so you can get the most out of each encounter. PastRx brings risks to your attention. We go beyond the basic PMP report to highlight prescriptions from other practices (that would not appear in your EMR), cash payment, high levels of opioid use, and many other factors. Our software sifts through the PMP and brings in other relevant data to give you risks at a glance.
Having these alerts improves your encounters. The information provides deeper insight into the patient's condition and helps you determine the best treatment. And the facts at your fingertips decriminalize the conversation and give you a solid basis for the tough abuse conversation that may be necessary.
PastRx lets you configure alerts to tailor them for your practice.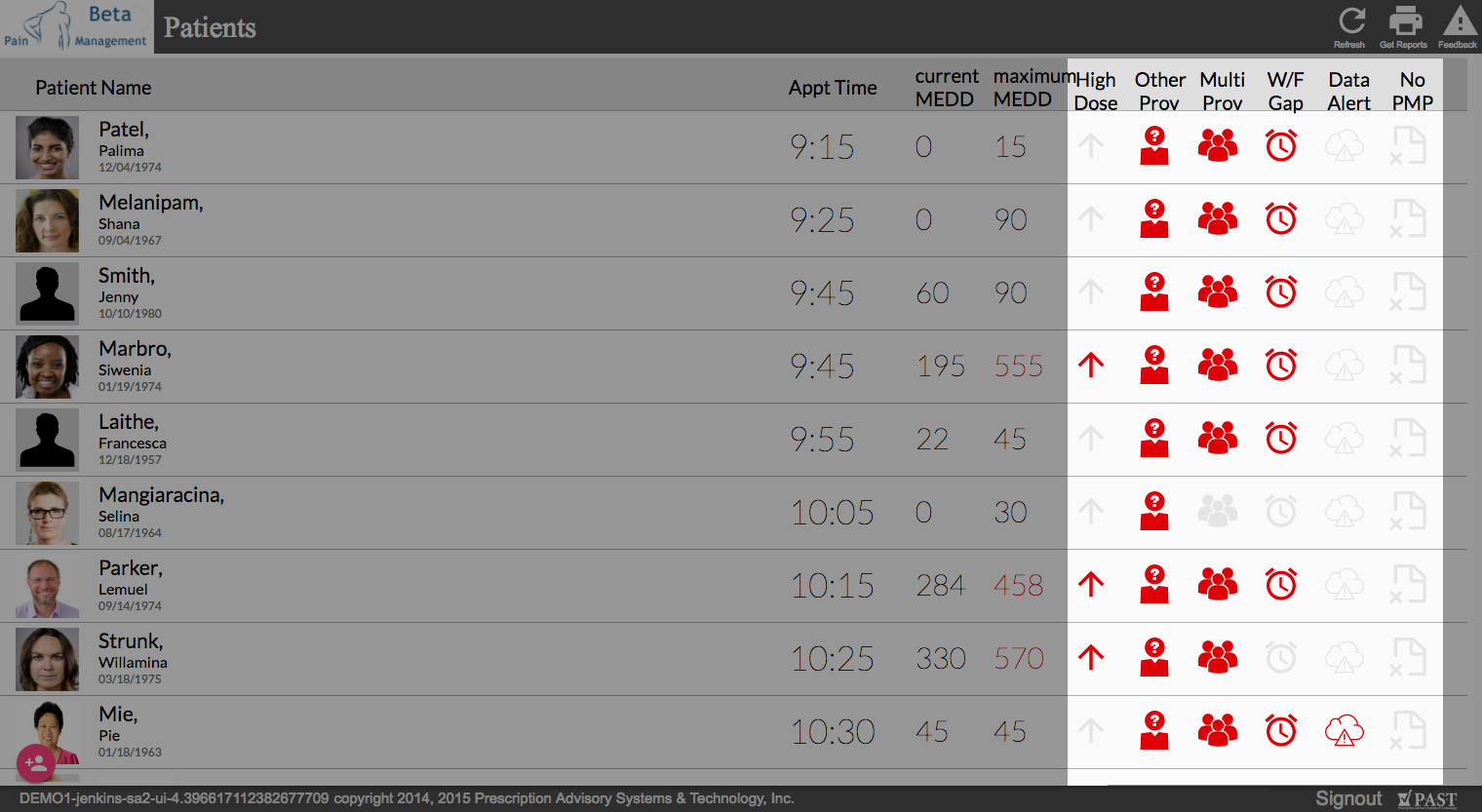 PastRx Alerts Benefits
Better data
Better presentation
Better outcomes

Here you can create the content that will be used within the module.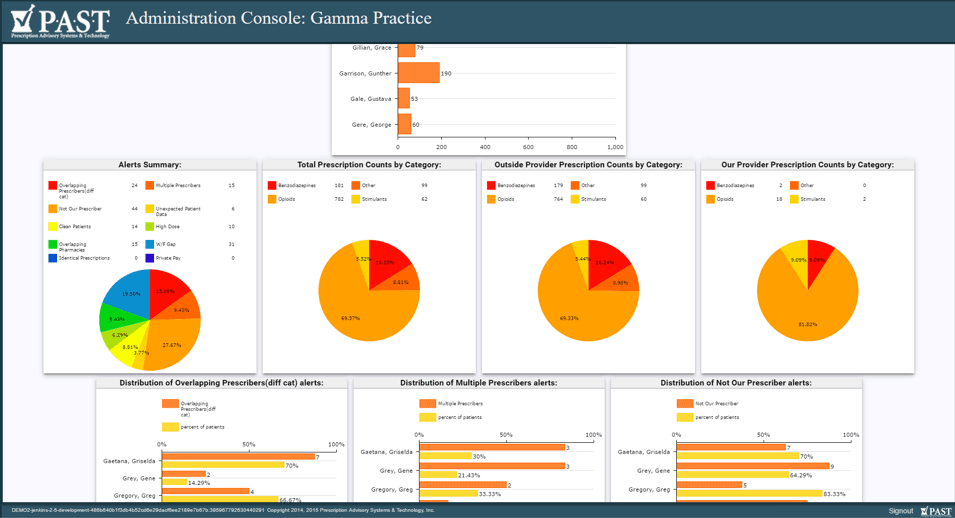 PastRx Analytics Benefits
Best practices
Business insight
Risk management
This information can tie to your bioinformatics efforts, enterprise dashboards, or other business intelligence initiatives. We believe this information contains untapped value and we'd love to help you get the most out of it.