[su_row]
[su_column size="1/4″]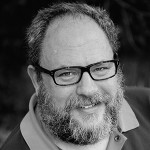 [/su_column]
[su_column size="3/4″]
Rick Bunker
Rick is a co-founder and the CEO of Prescription Advisory. In this role, he is responsible for capital formation and corporate development.
Rick brings over 25 years of executive experience to Prescription Advisory, specializing in general management and software development team leadership, especially in venture and PE backed companies. He has held executive level technology positions for three publicly traded companies – SEIC, ICGE, GSIC (now a division of eBay) – and was CEO of Reality Online, a Reuter's subsidiary that was a pioneer in internet delivery of consumer financial services.
In addition to his technology leadership, Rick has worked on over 100 M&A transactions. He is a veteran of the United States Army Security Agency, a graduate of the Defense Language Institute and attended Boston University — studying Russian Language and Literature. In his personal time, Rick is active in local politics and is Vice President of the Jenkintown Borough Council and serves on the Jenkintown Human Relations Committee.
[/su_column]
[/su_row]
[su_row]
[su_column size="1/4″]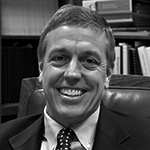 [/su_column]
[su_column size="3/4″]
Steve Cloetingh
Steve is currently an independent consultant to the wireless industry. Along with his brother Tom, Steve founded The Signal in 1984 which pioneered ancillary services to wireless carriers. Steve's responsibilities included all sales, product development, marketing, account acquisition and management, and strategic planning. Signal's primary products were sold by the carriers to customers and billed on a monthly basis. As the industry matured, additional services were incorporated into the companies' offerings resulting in The Signal becoming one of Verizon Wireless's largest repair vendors in 2005. Signal quickly grew to approximately 2,000 employees and $500 million in revenue. In 2008, the company was sold to Assurant, a Fortune 500 corporation with over $8 billion in sales.
Steve is also an independent investor and is involved in philanthropy. He currently serves on one for profit and three non-profit boards. A strong supporter of our veterans and active military, Steve is an investor, a civilian advisor and chairs the civilian board for JDOG LLC. JDOG is a military franchise operation with over 100 territories already in operation throughout the United States after only 2 years in operation.
He also is a Trustee at Gettysburg College where he chairs the college's Capital Campaign, a Trustee at Malvern Prep where he chairs the board of Trustees and, along with his wife Carolyn, sits on the Performing Arts Council at the University of Notre Dame (attended by all three of his children).
Mr. Cloetingh is a 1981 graduate of Gettysburg College with a BA in Business Administration.
[/su_column]
[/su_row]
[su_row]
[su_column size="1/4″]


[/su_column]
[su_column size="3/4″]
Eric Corkhill
Eric joined full time in August 2016. Over the past 30 years, Eric has aggressively grown startup companies and accelerated growth of existing organizations. Eric has expertise in both the payor and provider healthcare sectors with proven ability to create markets for new products or to expand market penetration and client satisfaction of established products. He has successfully established new sales processes utilizing best practices and performance driven metrics throughout his career. He has managed both direct sales and complex sales channels and developed multi-tiered marketing strategies while enhancing client retention and revenue contribution. For five years prior to joining Prescription Advisory, Eric was the Chief Revenue Officer at Notifi Health LLC. Prior to Notifi Health, Eric was Vice President of Sales and Marketing for HIT Application Solutions (5 years), a company aimed at allowing physicians to provide better care via technology. Eric is a graduate of the University of Virginia with a Bachelor of Arts in Art History, Marketing and Biology-1980.
[/su_column]
[/su_row]
[su_row]
[su_column size="1/4″]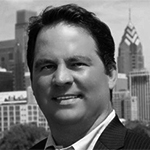 [/su_column]
[su_column size="3/4″]
David Donald
David Donald is the founder of PeopleShare, a successful staffing company which he currently owns and operates. Prior to founding PeopleShare, Mr. Donald founded Keystone Staffing, a temporary service company providing clerical, accounting and light industrial employees to businesses in Southeastern Pennsylvania. Mr. Donald sold Keystone to a publicly traded, $2 billion staffing company based in Orange, CA in 1995. As the east coast regional manager for the acquiring company, Mr. Donald led his region from $5 million in revenue to $53 million over the following four years opening 10 offices in major markets. He increased profits in his region by 900%, including all startup offices, over 4 years and lead two national sales teams that brought in accounts valued at over $30 million in annual sales.
Mr. Donald received his BA in Business Administration from Temple University in 1986.
[/su_column]
[/su_row]
[su_row]
[su_column size="1/4″]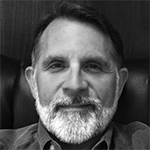 [/su_column]
[su_column size="3/4″]
Daniel Endy
Daniel is a successful investor and serial entrepreneur who specializes in working with entrepreneurs and established businesses to launch new companies and new products.
Daniel is a web pioneer, building early websites for Yahoo!, Martha Stewart, IBM, Deloitte, Prudential, Adidas, Royal Caribbean, Comedy Central, and many other household names. Daniel is credited with many web technical innovations.
After a 15 year career in software engineering, in early 1995, Daniel founded Web Access, one of the first web development agencies in the world. In 1996 they merged with MasterSmith to form US Interactive. USI quickly grew to over 200 employees and $20m in revenue and went public in 1999 and peaked at a $1B market cap in early 2000.
Daniel has since founded, co-founded, and invested in over a dozen startups including Coates Analytics (bought by PNC bank in 2007), Boomi (bought by Dell Computer in 2010), and Five Below (IPO in 2012).
Daniel graduated from Boston University with a BS in Computer Engineering.
[/su_column]
[/su_row]
[su_row]
[su_column size="1/4″]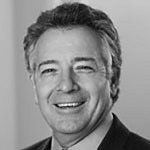 [/su_column]
[su_column size="3/4″]
Chuck Hadley, J.D., M.B.A.
Chuck, was until recently, General Partner at Cardinal Partners. Since 1996, Cardinal Partners has been one of the leading venture capital partnerships focused exclusively on healthcare investing. Chuck Hadley began his venture capital career with Hillman Medical Ventures, an early stage medical technology fund, which he co-founded in 1988. He led that firm's medical device sector investing. He was the founding investor in Ultracision (acquired by Johnson & Johnson) and led the firm's investments in several other device and diagnostics companies, including Cytyc (NQ:CYTC later merged with Hologic NQ:HOLX), Dynamic Digital Displays (acquired by Picker International), Fiberoptic Sensor Technologies (acquired by C.R. Bard) and Endius (acquired by Zimmer).
In 1997, Chuck founded Rock Hill Ventures. There he founded several medical technology companies, including Talaria Therapeutics (acquired by Esperion Therapeutics, later acquired by Pfizer) and Replication Medical. He also managed the Hillman Company's investment in Proxima Therapeutics. Hillman was the largest investor in Proxima which was acquired by Cytyc. Chuck is currently chairman of the board of Bioconnect Systems, Fluidnet and Replication Medical. Chuck is a Phi Beta Kappa graduate of the George Washington University and received his J.D. and M.B.A. degrees from Stanford University in 1983.
[/su_column]
[/su_row]
[su_row]
[su_column size="1/4″]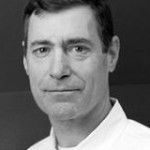 [/su_column]
[su_column size="3/4″]
Matt Reichert
Matt served CEO at Health Market Science (2002-2014). Matt led HMS for more than a dozen years and managed its very successful sale to LexisNexis. Matt managed the launch of several new products, all very closely related to Prescription Advisory's business, aggressive revenue growth, and was instrumental in developing the infrastructure and team to support HMS' growth.
Matt has served in leadership and executive roles for several successful, pharmaceutical-centric businesses. While Senior Vice President of Mediconsult, Matt was responsible for growing revenues, staffing, and the delivery of over a hundred annual live educational broadcasts.
As IT Director for DuPont Pharmaceuticals, Matt spearheaded the M&S information strategy and was responsible for all systems development and operations across marketing, sales, and manufacturing.
Matt led AstraMerck's largest sales and marketing expansion while serving as Director. At GE, Matt was responsible for the growth of pharmaceutical and financial systems business.
Matt graduated with a bachelor's degree in Science and Engineering from the Pennsylvania State University and received an executive MBA from Temple University.
[/su_column]
[/su_row]