[su_row]
[su_column size="1/4″]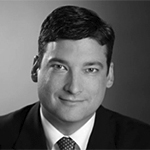 [/su_column]
[su_column size="3/4″]
Matthew Foster
Pharm.D.
As the Clinical Pharmacy Manager, Dr. Matthew Foster oversees the Clinical Services production team that is responsible for all of the prescriber intervention services that help ensure that the right medications are being utilized at the right time. He also works closely with the clinical liaisons and design teams to provide enhanced and new clinical services for Optum clients.Matt has significant experience evaluating complex pharmacotherapeutic pain management issues confronting the workers' compensation industry. He is experienced in performing therapeutic reviews and interventions for workers' compensation claims. He has also developed and implemented numerous clinical programs to improve the medication therapy of injured workers.
He has conducted educational activities for hundreds of nurses, adjusters, pharmacists, and other healthcare practitioners within the workers' compensation industry, as well as other healthcare venues. Matt also serves on the Editorial Advisory Board for the Work Loss Data Institute, which publishes the Official Disability Guidelines (ODG). In this role, he provides recommendations and input into the contents of the ODG formulary. He holds an appointment as a Clinical Assistant Professor at the University of Florida College of Pharmacy and Lee County College of Medicine, and teaches drug information and managed care clinical rotations to senior Doctor of Pharmacy students. Prior to his position at Optum, Matt was a pharmacy director and clinician specializing in internal medicine, critical care, and acute pain management at a large community hospital. Dr. Foster holds a Doctor of Pharmacy degree from the University of Florida College of Pharmacy and is licensed as a pharmacist in Florida. He is also a member of several professional organizations.
[/su_column]
[/su_row]
[su_row]
[su_column size="1/4″]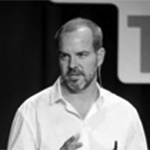 [/su_column]
[su_column size="3/4″]
Todd Johnson
MD
Dr. Todd Johnson founded Noble.MD in 2012, building on his 20 years of success in entrepreneurial roles combining life science research and information technology.  Most recently, Todd was Vice President, Global Marketing for Abbott Labs' pharmaceuticals business where he used interactive media to successfully turned around the product pipeline and enabled Abbott's spin-out of AbbVie into a publicly traded company. Prior to Abbott, Todd was General Manager, Early Stage Development for MDS, which he turned around by automating clinical research processes and data visualization technologies, prior to selling to Bain Capital in 2010.  Before MDS, Todd spent 5 years as a healthcare consultant at McKinsey & Company. Early in his career, Todd founded Tangerine Technologies, which he grew to 30 employees before its sale to SciQuest. Todd received his BA from Penn, his MD from Penn, and his MBA from the Wharton School of Business.
[/su_column]
[/su_row]
[su_row]
[su_column size="1/4″]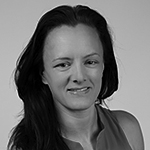 [/su_column]
[su_column size="3/4″]
Karin Jonczack
Nurse Practicioner
Karin is an Acute Care Nurse Practitioner working as a Neurovascular Nurse Practitioner at Abington Memorial Hospital. In my current position, I have been managing both acute strokes and neurocritical care patients including complicated medication regimens in combination with complex social issues, and she has developed numerous skills related to patient care, case management, and discharge planning. She has proven ability to join and contribute to teams quickly and to successfully apply her nursing education along with my skills in technology, information systems, project and team management, communication, and organization. Her role has recently expanded to include trial coordination and data management for 6 international clinical trials.
[/su_column]
[/su_row]
[su_row]
[su_column size="1/4″]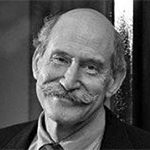 [/su_column]
[su_column size="3/4″]
Ross Koppel
PhD, FACMI
Dr. Koppel is a Professor of Sociology at the University of Pennsylvania and an expert on health IT usability. He is also a Fellow of the American Academy of Medical Informatics and is highly published in the field. He will provide significant insight into the usability and design of the various user interfaces under development by the Company.
[/su_column]
[/su_row]
[su_row]
[su_column size="1/4″]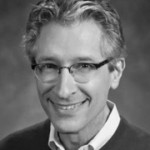 [/su_column]
[su_column size="3/4″]
FREDERICK STUART LEEDS, MS, MD
CHAIRMAN OF THE BOARD, CO-FOUNDER,
PRESCRIPTION ADVISORY
Dr. Leeds works closely with the research and development team to ensure proper utilization of health information in our technology tools. Dr. Leeds is an Assistant Professor of Family Medicine at Wright State University Boonshoft School of Medicine and staff MD at Wright State Physicians, where he cares for patients within a full spectrum of family practice. He is involved in pre-doctoral education, as well as a research program focused on pain management and prescription drug monitoring. He has a BA from the University of Cincinnati; his master's of science in pharmacology from Case Western Reserve University; and his medical degree from CWRU.
[/su_column]
[/su_row]
Commercial Advisory Board
[su_row]
[su_column size="1/4″]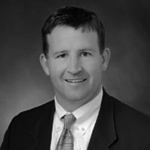 [/su_column]
[su_column size="3/4″]
Ryan Clark
Prior to starting PeopleShare, Ryan's experience included over 20 years in the staffing industry and extensive sales and sales management experience in the pharmaceutical industry. During his 7 years at PDI, the world's largest contract sales organization supporting the pharmaceutical industry, Ryan continually rose through the ranks. Beginning his career as a sales representative, Ryan was promoted several times and was eventually made region director of the northeast sales organization. At PDI, he was continually a top performer and was recognized in the company's circle of excellence, which was awarded to only the top 2 percent of company management. In early 2003, Ryan was hired by a major Philadelphia-based staffing company to turn around their unprofitable Philadelphia market. Within 8 months, Ryan led a team that increased revenue from $16,800/week in June to $63,000/week in December, for a 275% increase in revenue. Within 3 months Ryan turned the unprofitable office into one of the most profitable offices in the company and was consistently recognized as one of the top five managers in the company. Ryan's experience, talent, and drive bring the depth to the PeopleShare management team needed for long-term growth.
[/su_column]
[/su_row]
[su_row]
[su_column size="1/4″]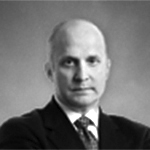 [/su_column]
[su_column size="3/4″]
Larry Dillon
Larry Dillon launched his career by starting a moving business at the age of 18 with his 14-year-old brother. Dissatisfied with the lead sources available to him as a commercial mover, he developed the model for lead generation that led to the foundation of Wendover Corporation in 1989. During his 26 years at the helm of Wendover, Dillon consulted Fortune 500 companies such as IBM, AT&T, and Cisco, provided sales coaching to thousands of businesses, and worked with Global Insight to produce the first technology industry index. Dillon attended the Wharton School of Business and has been featured by CNBC, The New York Times, VAR Business, and Fortune Small Business. His proudest accomplishments have been helping small businesses double and triple sales productivity by recognizing untapped opportunities.
[/su_column]
[/su_row]