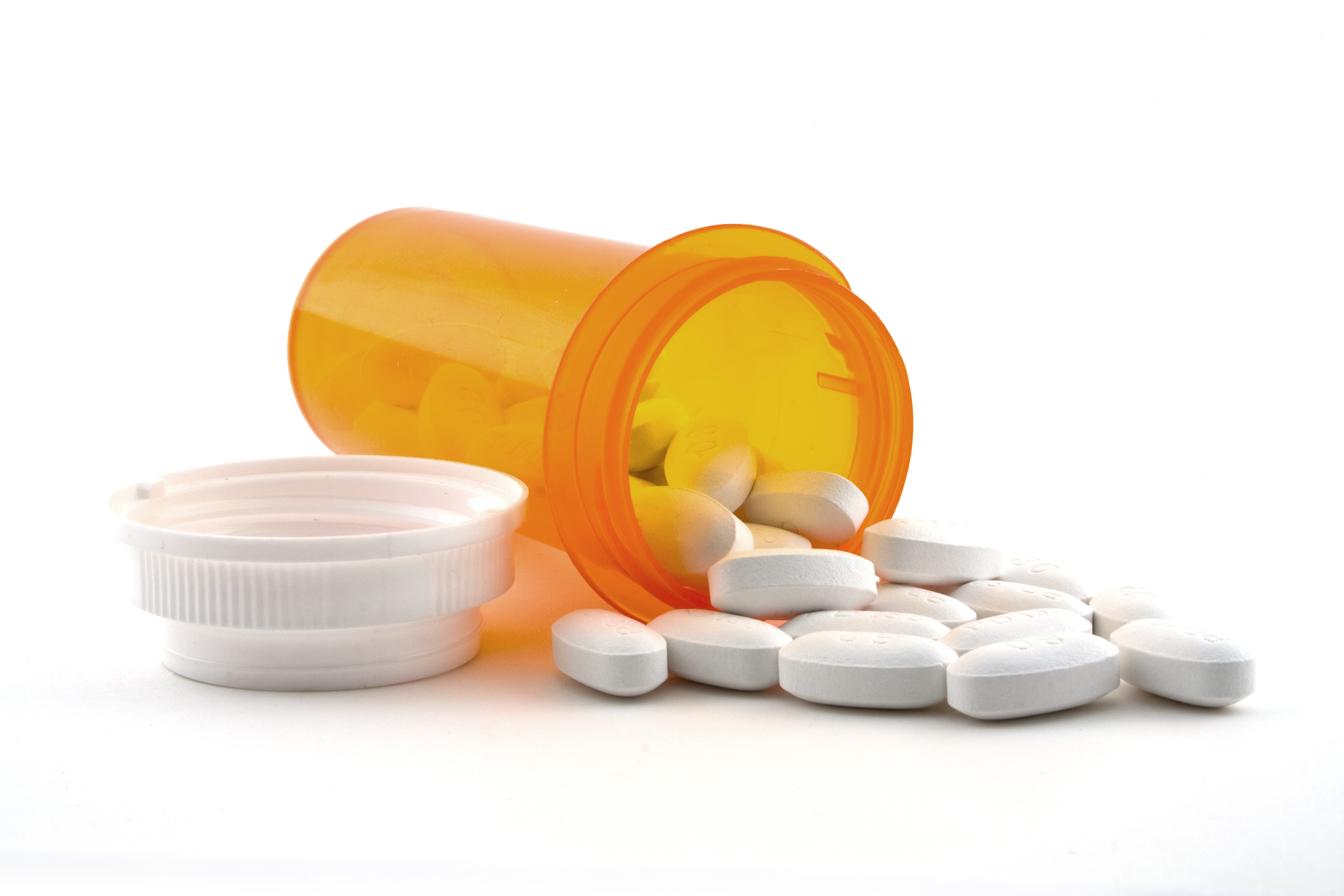 Most states require checking their Prescription Monitoring Program database before prescribing controlled substances. This check provides valuable information. A patient may have prescriptions from other doctors or a history of drug use. Estimates vary, but 5-10% of the US – 15 to 30 million people – have some history of prescription drug abuse.
But this check isn't easy.
First, we (or our medical assistant) needs to enter information manually into a website. Then we wait for a result. Then we get a report. This is a wall of text that looks like this.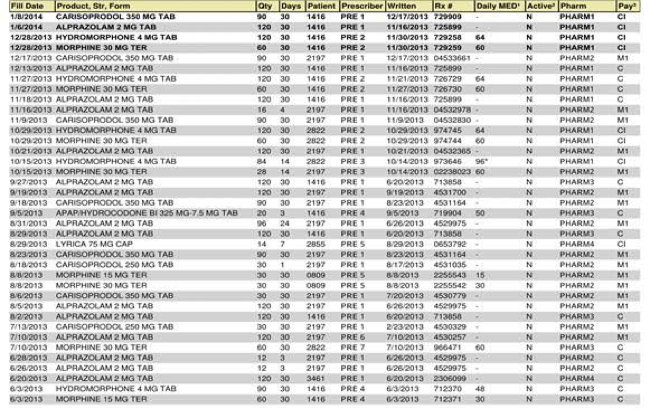 Maybe the patient has multiple pages of history.
Now we need to analyze this and cross-reference it with the patient's electronic medical record. This poses all kinds of problems.
Is the patient getting prescriptions from other practices?
Is the patient getting overlapping prescriptions?
Is the patient receiving high levels of opioids?
Is the patient building up a tolerance?
Is the patient doctor shopping?
Is the patient paying cash (possibly to avoid insurance audits)?
The list goes on. Given the fierce time demands of a clinical setting, checking every patient becomes very challenging. What's important here?
PastRx does this better.
Our service automates time-consuming clerical work and retrieves reports for all your patients.
We bring in relevant additional data to provide a more complete picture including geolocational data on pharmacies, calculations of total morphine milligram equivalents / day and other relevant data.
The software does all the "stare and compare" tasks without getting board or distracted, and serves up alerts to clinicians.
PastRx highlights risks through these alerts, and the clinician can have evidence-based discussions with their patients to get the answers they need to provide informed decisions.
PastRx is an enhanced PMP – one that takes less time to use, provides better data, and gives you a clearer, more comprehensive understanding of your patient.
Imagine starting your day looking at something like this instead:
See how much easier it is to find patients with PMP risks?
Think about how often you can get to the important conversation with your patients about this. Prescription drug overdose is an epidemic – it's the leading cause of accidental death and causes all kinds of other problems. PastRx gives you a way to stay on top of this that's powerful and practical enough to do for all your patients.