PAST Rx will Mitigate Risk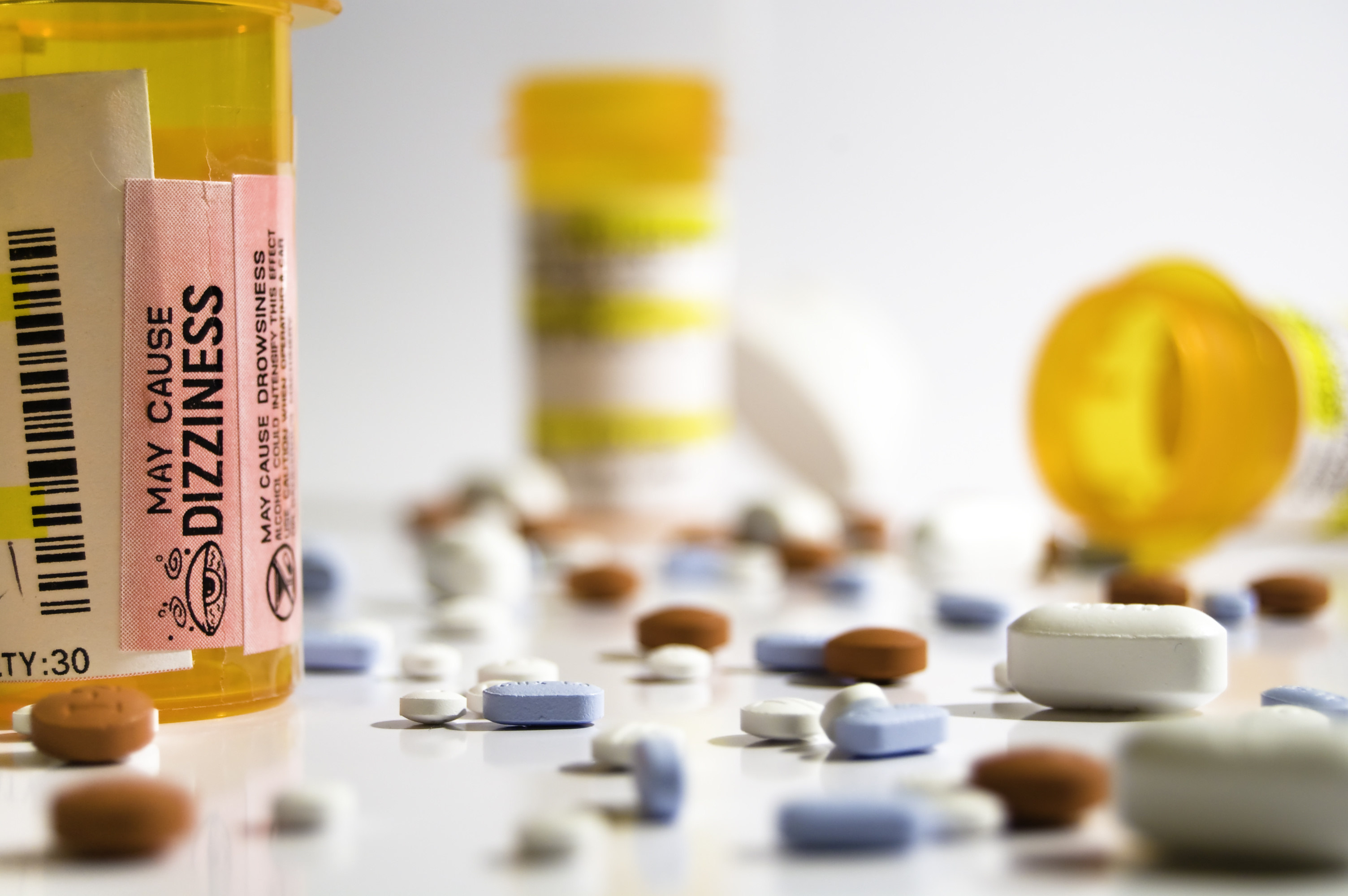 PAST's Solution Improves PDMP Data
Most patients are not abusing or diverting their pain-killers. Some are. State PDMPs are supposed to help prescribers figure out which ones… but that has proven difficult and time-consuming. Our solution – PASTRx – significantly improves PDMP data, quickly helping eliminate or validate suspicion, to help providers more confidently decide what medication should be or not be prescribed… not constrained by caution or policy.
Under the guidance of pain management practitioners who were frustrated by the time and effort necessary to derive support for clinical decisions from PDMP data, plus the support of several states and grants, we have developed the extremely affordable PASTRx system.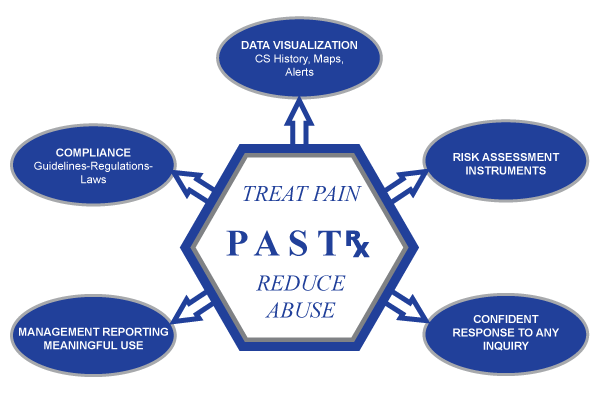 PASTRx Aggregates Multiple Data Sources
PASTRx aggregates PDMP data with additional sources, such as the CDC, NIH, & GeoMapping, and then applies unique algorithms and advanced visualization technology to analyze and interpret all the data, and then we produce and quickly deliver, within the clinical workflow, easily interpreted, graphical views of patients' Controlled Substance prescription history faster, easier and more valuable than PDMPs alone.
PASTRx also includes four brief Risk Assessment Instruments, each for a specific type of patient and done in a couple of minutes, which will help providers determine if that patient is at risk for potential abuse or misuse of the pain medication that might be or has been prescribed. The AMA has reported that the administration of one of these instruments has allowed the submission of an amended E/M service for increased reimbursement.
P.A.S.T. will always be able to certify that a PASTRx report on a specific patient was produced for a particular requestor on a specific date. Note: we do not maintain data with names.
More Valuable than PDMPs Alone
PASTRx Clinical Decision Support more valuable than PDMPs alone:
Quickly and definitively substantiate or eliminate suspicion when treating new, even established patients presenting with pain
Documentation & Reports for Management and Inquiry
Help providers comply with Professional Guidelines & the Law
Reduce Risk and Protect Patients and Providers
Potential incremental revenue